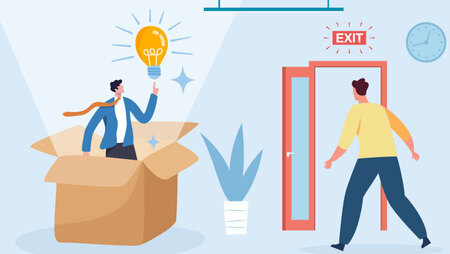 Good reasons to miss work
1. Sickness
If you're not feeling well, it's best not to go to work. Not only can working while ill worsen your condition, but if you're contagious, you could also infect your coworkers. If you call into work for this reason, it's important to let your employer know as soon as you're not feeling well and check back in near the end of the day to let them know if you're feeling better or will need additional time to recover.
2. Family illness or emergency
A family emergency could refer to a variety of circumstances, such as a sick child or dependent, a car accident or an unexpected surgery. If you face one of these situations, notify your employer immediately and keep them updated about any plans and arrangements and when you expect to return to work.
3. Home emergency/car trouble
Many unexpected issues can keep you from getting to work, such as a burst water pipe or broken transmission. As with other reasons, tell your employer as soon as you discover the problem. If you need to let in a repair person, let your employer know if you'll be able to complete some work from home or if you plan to return to work later in your shift.
4. Death of a loved one
When someone close to you passes away, you'll likely need one or more days off work to grieve. Let your employer know the situation as well as any upcoming dates you may need to take off for funeral arrangements. Keep in mind that many organizations have bereavement policies that allow you to take a certain amount of paid or unpaid time off without it affecting your standing at work.
Excuses to Call Out of Work during COVID-19
A dry cough, fatigue, and fever are the earliest and most common symptoms of COVID-19. While these typically remain mild and go away independently without treatment, they are also highly contagious. It would be best if you planned to stay home from work until your symptoms pass. Keep in mind that your employer has the legal right to require you to submit to coronavirus testing and have a negative result before you can return to work.
Under the Americans with Disabilities (ADA) Act, employers must make reasonable accommodations for employees with a disability. Although federal law does not yet consider coronavirus as a disability, its highly contagious and unknown nature requires flexibility and understanding from the nation's employers. Unfortunately, some employers have had no choice but to furlough or terminate employees due to the enormous financial implications that COVID-19 has had on businesses.
You also have legal protection under New York's whistleblower laws if your employer attempts to retaliate against you if you report the company for violating coronavirus restrictions.
Child's Illness
Many bosses are parents and understand the urgency of needing to be there for a child. If you have to take time off from work to attend to your child's illness many employers allow it. However, there are some bosses that aren't so sympathetic and will only allow a certain amount of time of PTO (paid time off) per year for employees to use in these types of situations. How you choose to use it is up to you. Other employers may designate sick or personal leave that can be used in certain types of illness situations for children.
What you deem an emergency may not be defined the same way by your boss. Generally speaking, a family emergency is an unexpected event that occurs, affecting the health or safety of your family. It could be a sudden illness, injury from an accident, or another devastating event. In some circumstances, you could be eligible for extended leave under the Family and Medical Leave Act (FMLA). This law allows employees to take up to 12 weeks of unpaid and job-protected leave per year to allow them to take care of an immediate family member (defined as a spouse, child, or parent) who has a serious health condition. FMLA also protects employees so they can take leave if they themselves have a serious health condition. The law also requires employee health benefits to be maintained during the leave.
Source:
https://www.indeed.com/career-advice/career-development/good-and-bad-excuses-for-missing-work
https://www.terrykatzandassociates.com/blog/good-excuses-to-miss-work
https://www.careeraddict.com/22-excuses-to-get-out-of-work-today